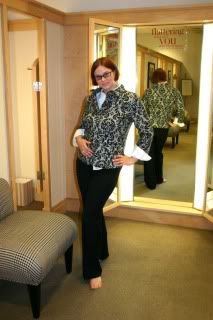 The Red Chair Confessions campaign was about women confessing of something that feels good, and something they didn't think they would do at young ages. Something they found therapeutic and irresistible.
The secret is now out of closet.
But before I spill the beans, I have to be honest, I have a confession of my own…
I tried it too.
I spent two hours doing it. I even forced my friend to come with me.
And we did something neither of us had ever done before.
And it felt so good, so right and so… therapeutic!
The secret is shopping at Talbots.
Let's be honest, in my mind Talbots has had this image of older-ladies-with-silk-scarves shopping there, and I usually never even peek in to see what they have. I checked out the online store quickly before going in, and noticed they had some nice corduroy clothes, and a droolworthy peacoat. If nothing else, I could always get plain turtlenecks or cardigans.
I had a total of $750 to use at Talbots and shop for a look for my friend and me. My friend came dressed up what she said "looks like Talbots", I went in with my daily uniform; jeans, tee and an oxford and some tennis shoes! I wanted to see how they would welcome someone in who wasn't wearing the career clothing.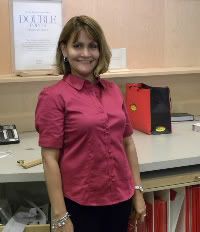 The sales person at the store was the most helpful sales person I have seen for a long long time, if ever! Her name was Olga, and she helped us with the color choices, suggesting clothing that might fit us, and bringing in the sizes we needed. I felt like Julia Roberts in Pretty Woman, expect of the fact of course that I am a work-at-home-mom, not… you know what.
While I always suggest buying long lasting classics in colors that won't be out of fashion in six months, this time we felt bold and chose something of color. I think we both wanted to remember the shopping day, and get something that brought us a smile in our faces every time we looked or used the clothing. I got my dream peacoat – in yellow – and my friend got an orange quilted jacket.
I think what was different this time, was that we really wanted to get something that we liked, not just something we could afford. I admit, I love finding deals and sale racks are my best friends, well, after the outlets. Today's economy had made all of us frugalistas of some sort, and it almost feels like a sin to purchase anything for a full price.
The problem with sale-rack-shopping is that you get what you get, you don't get what you want. And I think I have "saved" money on a lot of clothing that I have used once or twice – and think how much smarter it would be to buy one great item that you love and use over and over again, instead of several OK-ones, that you keep thinking, why did I buy it again..? (Oh yeah, because it was so cheap)
I think our shopping day at Talbots was a great reminder that buying quality is worth the money spent. We both wanted so many things… and liked so many looks. Surprisingly many clothing was easy to dress up or down, and even the most career-worthy dressy blazers would go perfectly with jeans.
Here are some of our picks and some of the clothing we bought. Oh, and we could have easily spent the $750 twice, or three times, and even now couldn't stick to the budget…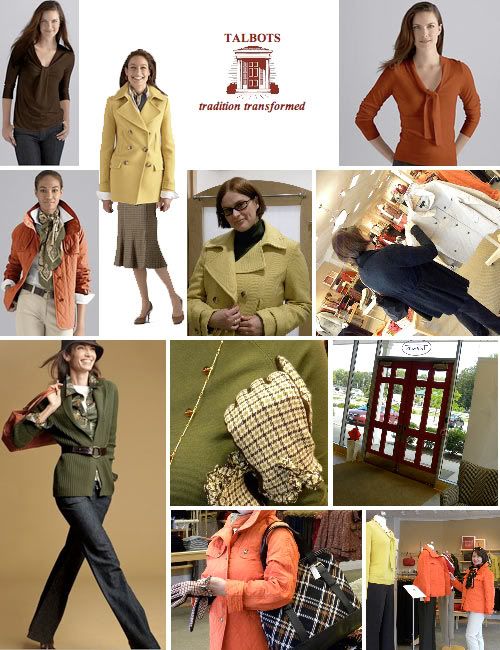 Continue following the Red Chair Confessions blog for more fashion inspiration and… confessions!
Oh, by they, you might be the next lucky one to get a shopping spree, visit some of my favorite fashion bloggers, and check out their giveaways – see the contest rules for participating bloggers.