I have a confession to make… I wear dressbarn clothing. I had never visited dressbarn before, and was invited to a special VIP evening of shopping while I was at Type-A Mom Conference a while ago. The evening was so much fun – they had closed the store down for our visit and we had snacks and live music – and a nice staff helping us to shop!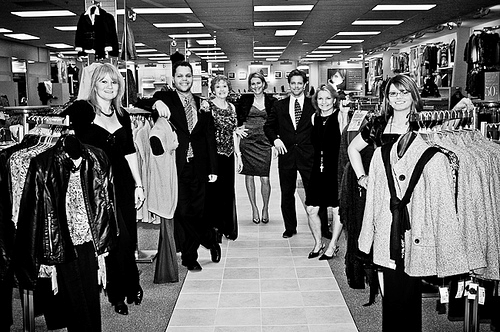 Photo:
Michelle Lane
, the
Secret Agent Mama
.
A fun evening. Friends. And shopping.
I have to confess… I can not wear polyester, at all. I don't know why, probably because I never wore polyester or acrylic when growing up, my mom was very particular about that, and taught me to look for high quality fabrics. And dressbarn had a lot of polyester and acrylic in their clothing. They had so many nice styles, that it left me hoping that the sweaters had been cashmere or wool, the blouses silk. I was surprised by their jeans and suede jackets, and sweater dresses – very trendy, and the prices were so low! I chose jeans, black sweater, zebra print scarf, newsboy hat, and the cutest ankle boots, which I use almost every day. I didn't even know dressbarn carried shoes, and their styles were awesome, I had actually really hard time just choosing one pair. I also liked dressbarn's accessory selection – great bracelets and I loved the scarfs!
Robin and me – and I don't know who took the photo – it's one of my favorite photos from the whole trip, I love Robin, and we had such a great time, sharing our shopping trip – and sporting our hats.
If you haven't been to dressbarn lately – give it a try. Even Oprah gives her OK for dressbarn – check out the gorgeous dressbarn coat in the November issue of the O magazine.
Dressbarn is giving away evening clutches for the Holidays – for everyone who shops for over $100 in their stores this week! And I have one here to give for one of the Skimbaco Lifestyle subscribers.
DRESSBARN EVENING CLUTCH GIVEAWAY:
Prize: An evening clutch from dressbarn.
Deadline: November 25th, 2009, midnight est.
Enter to win: Subscribe Skimbaco Lifestyle in your email box and leave a comment you are a subscriber and a way for me to contact you in case you win. Have you ever shopped at dressbarn?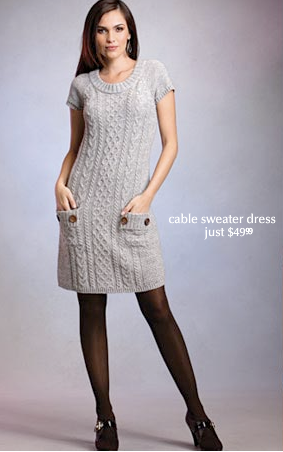 FULL DISCLOSURE: I received an outfit from dressbarn and attended their VIP event in North-Carolina this fall.