I am so excited to bring you Scandinavian gift and holiday decorating ideas this Holiday season. One of my favorite places to purchase and admire Finnish design from Marimekko and glassware from iittala is FinnStyle.com and I am proud to partner with them in the FinnStyle Holiday Shopping Spree giveaway.
You have five (5!!) different ways to win a $100 gift card to shop for Finnish Design – one of the five $100 gift cards will be raffled among Skimbaco Home readers right here – just comment to enter. (official rules below)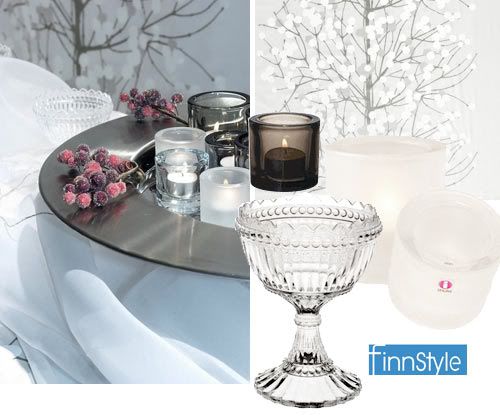 Here is one great look to dress your table with Finnish design.
Marimekko Lumimarja, snow berry, fabric is gorgeous – perfect to get the festive winter look. The silver portions of this fabric has an amazing metallic-like shine to dress your home to Holiday season.
Maribowl has been a Finnish decorating stable for a century, and it started as a sugar bowl. Armi Ratia of Marimekko fell in love with it in 1959, and bought the format and Marimekko started producing with Mari name as Maribowl, or Mariskooli in Finnish. Nowadays iittala makes it for Marimekko, and it comes in numerous different colors – and people use it for numerous different uses. Me? I think candy looks best in it.
Finns like their iittala glassware so much that iittala is a status symbol, and many Finns don't ever even take the logo stickers off their iittala glassware. In addition to Maribowl, iittala's Kivi candle holders are among the most popular iittala's products. When you are looking for high quality glassware with a timeless look – it doesn't get much better than iittala glassware.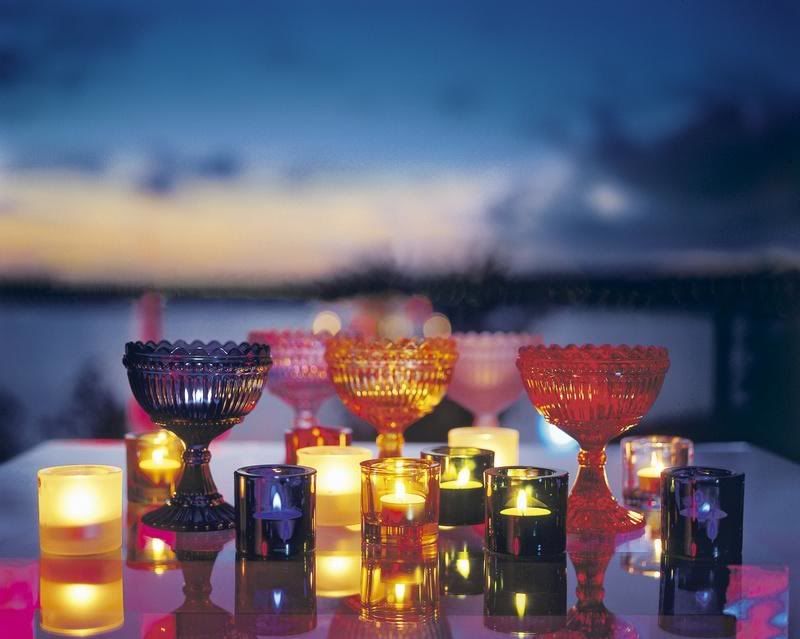 ENTER TO WIN $100 FINNSTYLE.COM GIFT CERTIFICATE

PRIZE: One $100 gift certificate will be raffled among the commenters of this blog post.
ENTRY: Leave a comment in this blog post with your favorite item from Finnstyle.com – make sure to leave your email address so I can contact you if you win.
DEADLINE: November 18, 2009, midnight EST.
Additional entries and chances to win (total of five (5) $100 gift cards will be raffled):
1. Join FinnStyle email list to receive special offers and product announcements.
2. Follow @finnstyle_com on Twitter and tweet "I just entered to win a $100 Marimekko & iittala shopping spree at FinnStyle.com! http://bit.ly/49rlmx #finnstyle"
3. Become a fan of FinnStyle Facebook page.
4. Tweet (maximum of 3 entries): "RT @finnstyle_com Enter to win one of (5) $100 shopping sprees at #FinnStyle http://bit.ly/49rlmx Get some Marimekko & iittala!"
READ MORE ABOUT FINNISH DESIGN and subscribe to Skimbaco Home feed.

');}
document.write('');