I have two elementary school aged girls, and here are some gift ideas that are tested and true with our girls, and some things that are in their wish list this year. Many of these are great for even tween girls, who are becoming more and more difficult to buy for. We want to keep them young, and they want to grow older, le sigh. While the tween girls want to already shop at Victoria's Secret, see the Twilight New Moon, and wear sweat pants that say "Juicy", we still want to buy them American Girl dolls and books and want them to write their letters to Santa.
CUTE JAPANESE ANIME – OR JUST VERY TRENDY STUFF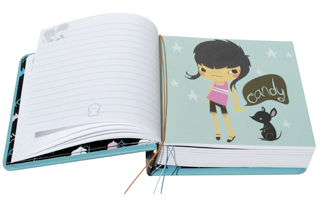 Pinkhost.net is your one stop shop if the girls in your list are into anime. Cool girly gadgets, designer toys, modern Japanese art and handbags. Just a little something cool: the Chubby Book by Helena Garcia ($21.95), comes with 10 Postcards designed by Helena Garcia, 100 Lined notebook pages and 150 Blank sketchbook pages. Or get her something to totally impress the tween or teen girl: the Ragazza Handbag in Portofortuna Print by Tokidoki ($158).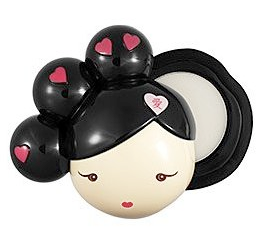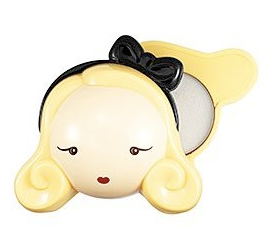 Harajuku Lovers Solid Perfumes ($18 each) from Sephora make tween and teen girls go nuts. There are several available, girls collect them, and I can understand why – they all smell good, look cool, and you can carry them with you every where you go.
BOOKS
Both of my girls (7 and 9) love the Rainbow Magic Fairy books, and I will be gifting fairy books for both girls. For Gabriella – of course the Gabriella The Snow Kingdom Fairy ($6.99) by Daisy Meadows.
I'm also planning on getting books by Julia DeVillers
for my girls, her books make girls giggle and are written in a way 4-7 graders speak, and they can really relate to DeVillers' books.
BEAUTY & MAKEUPS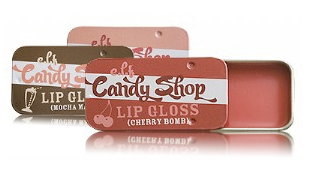 Girls love playing with makeups… and practicing using them. Instead of getting your young girls play makeups, which sometimes can be poor quality and harm your girl's sensitive skin, get her the real deal – e.l.f. Cosmetics makeups are inexpensive and good quality, and will be the perfect first makeup brand for your girl.
Or you can easily make all your tween girl's makeup dreams come true this Holiday season. One of my favorite gift sets is the
kiss n' tell
($10). The e.l.f. lip balms in a tin are also popular among my girls, and they have plenty of other gift sets. And while you are shopping at e.l.f. treat yourself something too
. Or check out the e.l.f. stuff at Targets too, they have a small collection available at Target.
While you are at Target checking out e.l.f. Cosmetics, check out all the cute Hello Kitty stuff too. From the dollar section to housewares and makeups, Target has the cheapest & cutest Hello Kitty products, many of them making perfect stocking stuffers for girls. The bath set $9.99 and the hair dryer $19.99.
IPODS & IPOD ACCESSORIES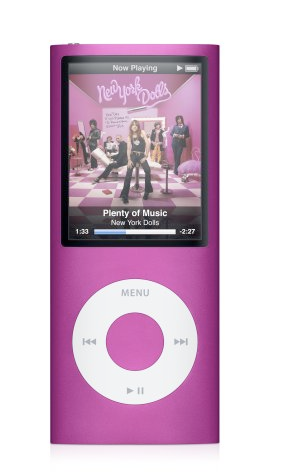 Both my girls have iPods, and I have to say; worth every penny. They love listening to their own music, and keeps them occupied and happy while traveling. While this year it's my son who has iPod in his wish list, I'd say any girl would love to have the Apple iPod nano 8 GB in Pink ($134.99). I'm getting my girls the I-DOG AMP'D ($79.99), the speaker dog, who taps his paw to the beat, bobs his head, ways his tail, and moves his ears! I-dog amp'd toy works with most portable music players and makes listening to music even more fun.
The Roxy and Lucky brand Geisha Portable Speaker Systems for iPod and iPhone ($109) are a must have for tween or teen to carry to next sleep-over, summer camp or ski trip. Or just for jamming in her room.
And if every other gift fails for the tween girl, get the iTunes gift certificates
for her to fill up her iPod with her kind of music.
CRAFTY GIRL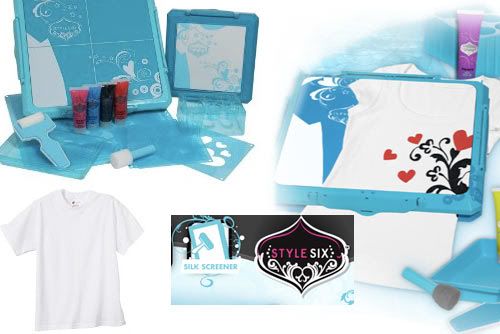 Perfect and inexpensive gift for fashion girl is a regular Hanes t-shirt combined with Style Six Silk Screener by JAKKS ($25 on sale) so the little fashionista can create a t-shirt that reflects her own style. The silk screener is easy to use, comes with all needed accessories and paints, and can be used also for other clothing (or fabrics) than t-shirts – the options are limitless!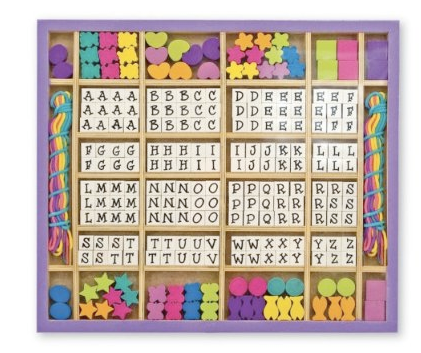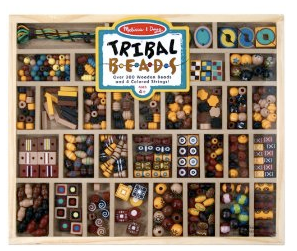 The bead craft sets
are also great easy craft for girls, and seems like girls can never have too many bead bracelets, and nothing beats giving a friend a self made friendship bracelet, or two.
JEWELRY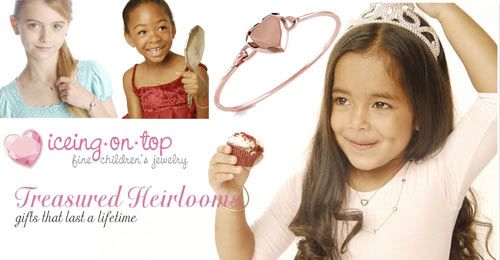 I was so excited when I found out about Iceing On Top, fine heirloom quality jewelry for children. Their children's jewelry is made in the U.S.A. from Envira Series certified, recycled and environmentally-friendly-mined gold and ethically-mined diamonds that come directly from Africa. The designs are beautiful, and classic, something that your girl can keep for years to come. When I was a child I had a golden heart necklace, so did my sisters, and I am still upset I lost mine, I think my sister still wears hers. I think I want to get my girls matching golden hearts (14kt rose gold) for them to keep and remember for years to come. Heart Iceing Pendant Necklace from Iceing On Top $295.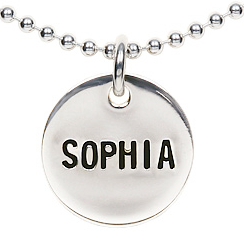 If you are looking for less expensive options and less traditional take on – check out Dillon Rogers necklaces – from personalized silver discs to leather pendants, their selection has something trendy and unique for the girl in your list. Starting at 28$.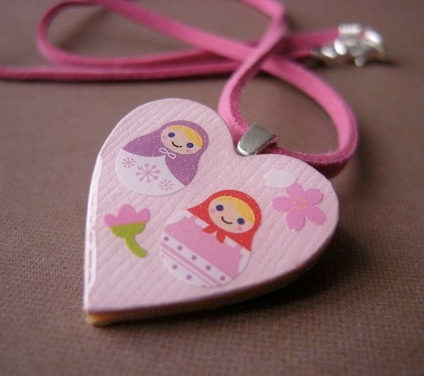 The best place to find unique and inexpensive jewelry gifts for girls is Etsy. From the wooden pendants with stacking dolls ($14) by Zoe Woods to personalized Scrabble tile pendant like the Twilight initial one by Miss Turtle Designs.
CLOTHING
There is an age when girls start rather wanting to have "soft gifts" aka clothes rather than toys. And my nine-year-old just turned to that age (even though DS or Wii is still in her list). I already did Xmas shopping with my daughter – a day of buying clothes for her, and it was so much fun that I would recommend giving a gift card to her favorite store(s), and spending a day with her and shopping. Top that with a fancy lunch and you are the coolest mom, grandma or aunt. Oh, and when you go after Christmas – she will get more because everything is on sale.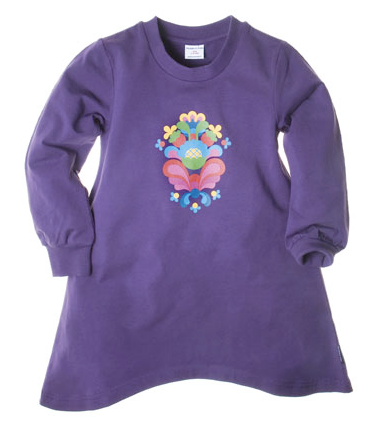 Swedish Polarn O.Pyret offers colorful and high quality clothing both mom and the kid will like. The clothing goes up to size 10-12 and runs a little big. Many of the styles go only up to size 6, but the selection for larger sizes is good too, and I love the simple lines, bright colors and the styles that don't go out of style. They have clothing that is very modern yet has the nice retro feeling they have had ever since they started in the 70′s. And if you are shopping for little kids – check out what Polarn O. Pyret has to offer.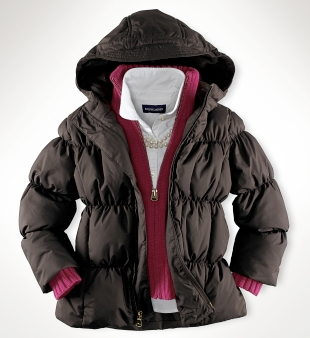 Ralph Lauren Pink Puffy Down Jacket ($104.99) is a classic, and was on my daughter's wish list. As you can imagine, we don't always agree on all the things in her wish list, but this jacket- it's on the top of my list too. I like the brown version too pictured above, she picked the classic navy.
LittleMissMatched is your one stop shop for everything fun for girls. I love their mismatch socks, and my new favorite is their colorful winter wear – the colorful beret hats ($30), scarves and gloves. They are 100% cotton so they are great even for warmer climates as winter accessories.
LittleMissMatched has so many gift ideas even under 10 bucks each, that it is one of your must visit stores for easy gift finding.
Jennifer Kent designs belt buckles for girls of all ages, their selection offers a little bit of everything, from vintage to mod. My girls love accessories to make their outfits fancier, and I know my 9 year old would love the Dreaming of Paris Kids Gift Set ($44) of two belt buckles and a necklace. It comes in a beautiful gift box and makes a chic gift for any girl.