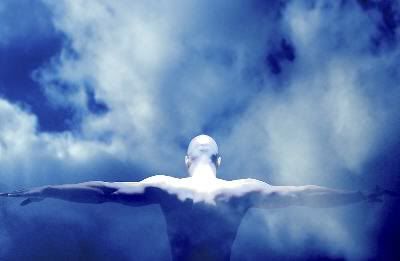 I wasn't planning to write a post entering this contest.  And if I were to win it?  I'd probably let someone else have the ticket.  Why?  Well you see, I made a deal with my husband tonight. 
I am married to the single most wonderful man in the world.  I know, we all think that.  But the fact is, I took my three strikes and I was definitely out for the count when I met him.  Yes, I've had 3 bad husbands but this one, this one far and away makes up for the unlikely horrors of the first three.
So, what kind of deal did I make?  Honestly, he never requires anything of me.  But, in the last year, I've traveled a lot without my family and he hasn't so much as even murmured a negative word about it.  But now, now I have the chance to travel, take him and the kids with me and see one of my all time favorite places.  Disney!  We married there and we haven't been back since.  We can go now, I can hear some of the best speakers in social media and my family can have the vacation that we didn't have last year.
So the deal, what was it?  I explained that I would forgo all other conferences just so we can all go on this trip.  No pressure from him and chances are, if I want to go to another one, he will find a way.  I've never had it so good.
Now, you are looking around at the other entries, wondering how in the world this relates to "living life to it's fullest"?  How does this post even remotely compare to the other entries?  It probably doesn't.  So as you scratch your head and wonder why then?  Why would I do this?
The reason is simple.  Katja sent me a message telling me about the contest.  I laughed at the thought.  The conversation went something like this,
me:  I will come by as you post entries for people and comment but I honestly can't think of anything to write to actually enter
Katja:  Of course you can think of something! What do U do to enjoy life – what is the best thing has happened? How do U make every day life better?
me:  eh, remember I live in Alabama, entertainment here is at a all time low….today's entertainment came as I counted deer shots
Katja:  remember, I have lived in Alabama, that's no reason! It's not in the entertainment, it's in your mind & spirit!
me:  my mind? thats a very scary place hahahahaha
Yea, my mind?  That was enough to even send Katja running without a reply.  What exactly does go on in this mind of mine?  What is it that makes me enjoy life?  What is the best thing that ever happened to me?  How do I make life better?
That's easy and it should have made for a really short entry. 
My husband. 
He is the answer to all of those questions.  I have lived my life the way I wanted, never fearing the repercussion of those who professed to have better morals or ethics than me because…they only married once for better or worse.  Truth is, many people who say that don't realize how bad "worse" really an be. 
I've been beat down for my decisions before.  But look what I have now.  What I have in my life right now that makes my mind a safer place, not quite as scary as even I profess it to be………….
is Wayne Reason. 
My husband. 
My friend.
We live life to the fullest. 
Together.   
Written by Jerri Ann Reason. Jerri Ann is an internet-junkie who has been writing online since 2001. She has a media site www.jerriannreason.info to feature all of her online work, including writing her Mom~E~Centric. Jerri Ann writes several blogs now and is the founder, administrator and publisher for a Blog Network called Blogalogues. Jerri Ann proclaims to be the most un-domestic female she knows. She does her best to keep her home afloat while teaching online, diving into social media and blogging her heart out. You can connect with her at Twitter @The_Jerri_Ann.