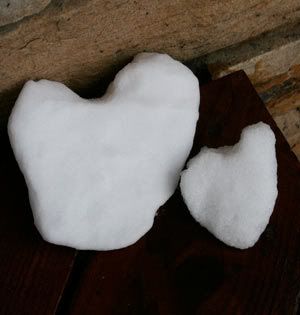 We left New York as it started snowing on Thursday morning. We were happy that our flight was able to take off despite the snow flakes coming down. We hear that it didn't stop snowing for over 36 hours, and people got stuck on the highways, our home is without power, and probably fairly snowed in – at least I'm sure our car is covered.
We arrived in Montrose, Colorado, got our rental car with no problems, and once we arrived to Telluride, we got a great surprise; our reservation with SilverStar Signature Properties of a one bedroom lodge with a pull-out couch had been upgraded to a three bedroom lodge with hot tub and sauna with a mountain view. Some call it lucky, my best friend calls it Karma.
We skied under sunny cloudless skies yesterday, had our lunch at Giuseppe's at 11,885 feet and enjoyed the hot tub and of course the sauna (sauna?! Are you kidding me? That's one of the things I miss the most in Finland) after the long day of skiing.
See pictures from yesterday in my Whrrl-story.
Snow hearts – made by my son for me.
Skiing until your legs wobble – and wanting to do it again.
Sunny skies and mountain views.
Family time.