CoverGirl is one of my clients, and we have done a lot of cool things in the blogosphere with them the past 6 weeks or so, like sponsoring the Blissdom event and there are several giveaways hosted around by our favorite bloggers (you can find the giveaway links at the CoverGirl Smoky Eye Look Facebook page).
While in general I don't think I should be writing about my clients and their products here in my blog, it's a fine line that I don't want to cross, I thought what we are doing with CoverGirl might interest most my friends who read my blog, so I am "crossing the line" today. (Thank me later!)
Mom It Forward is hosting a Twitter Girls' Night Out party today sponsored by CoverGirl, and you will get expert makeup tips how to create the trendy smoky eye look, and another chance to win great prizes. Read the details and RSVP and join us at Twitter today, Tuesday, February 23, 9-11 p.m. EST (8CT, 7 MT, & 6 PT).
I did something to prepare for the GNO party tonight… I wanted to create looks how you could use three different CoverGirl Smoky Eye Looks (Glamorous, Natural and Bold), to Twitpic during the party, and I am giving you a sneak peek…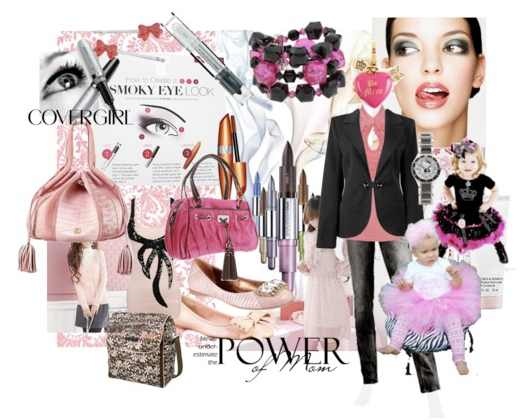 GLAMOROUS MOM – My girls dress up in pink, but so do I! Pink ruffle shirt, skinny jeans (well, if you are skinny, lucky you..) and a boyfriend blazer and ballet flats. Smoky eyes and nude lips compliment this girly look.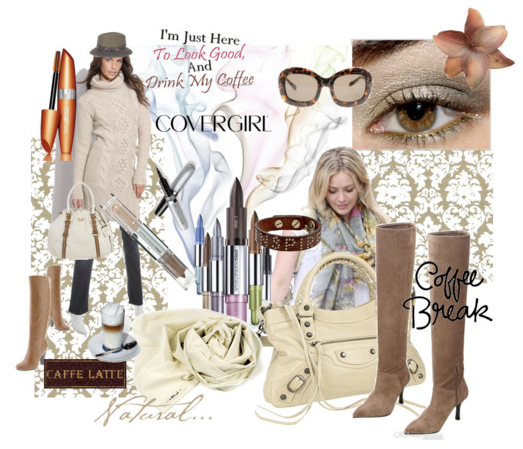 NATURAL WOMAN – "I'm just going for a latte"- look. White cable knit sweater, brown boots and your favorite scarf and handbag. Sunglasses on a sunny day – and a leather cuff bracelet finishes it, with the natural smoky eyes, naturally.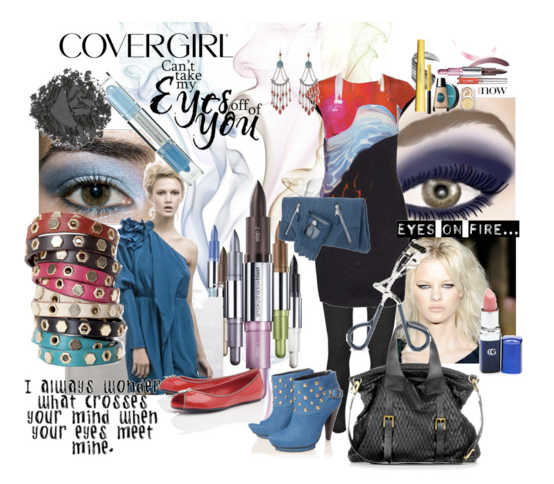 BOLD ROCKS! – Release that inner rocker every now and then. If the whole look isn't for you, just adventure and just get one pair of sexy ankle boots or the studded bracelets to bolden your every day look.
Which one are you? Or a little bit of all?