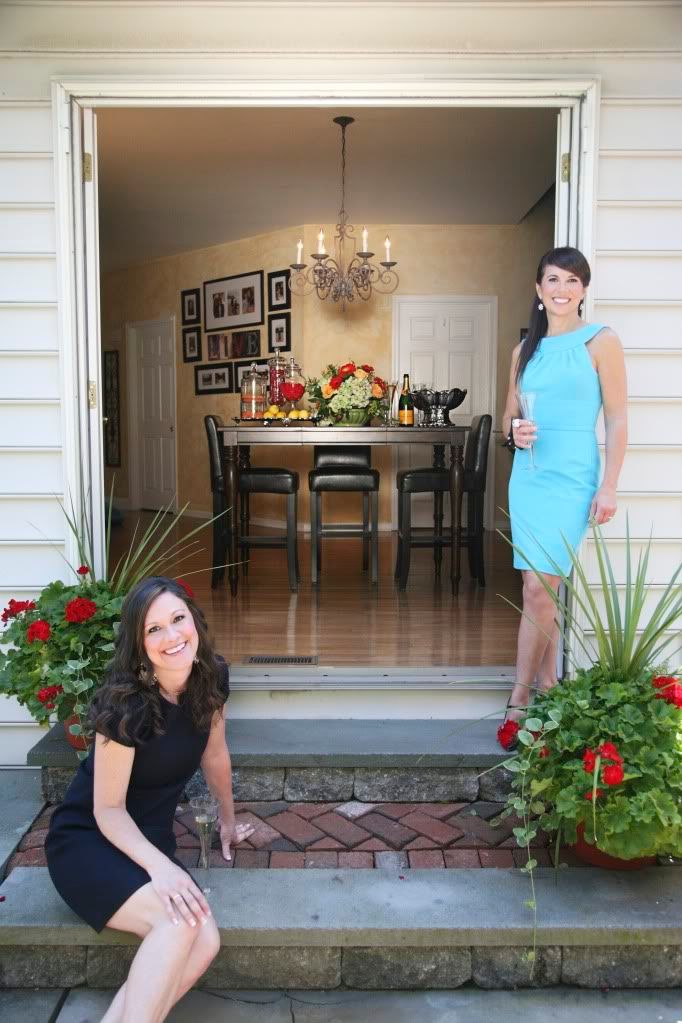 Dawn Sandomeno and Elizabeth Mascali of Party Bluprints.
Party Bluprints' party planning experts Dawn Sandomeno and Elizabeth Mascali are sharing their party planning secrets in a new book titled Plan to Party, now available at bookstores. Dawn and Elizabeth share their successful party planning secrets making it easy for anyone to host a fabulous party.
You know when you see books and magazines with pretty pictures of amazing parties  - and there is this feeling inside you knowing that you could never in a million years make anything like that happen?
Dawn and Elizabeth know exactly how you are feeling – that's why their book with beautiful pictures of amazing parties gives you simple instructions how you can make them happen, in a timeframe and budget that you can handle.
These two ladies are busy moms, who handle taking care of their homes, families and their business, writing blog posts at their blog Party Bluprints and taking the boys to ice hockey practice. And yes – hosting parties that their friends and family remember for a lifetime.
Read an exclusive interview with Elizabeth Mascali about making the book Plan to Party and read what my favorite party planning experts have to say about parties at home and about their new book.
What is the biggest mistake most people do when they are planning parties at home?
Elizabeth Mascali: Not taking the time to plan upfront because you are too busy or become too overwhelmed. Great parties don't happen by accident. If you "Plan to Party" before you send out the invitations you will reap great rewards. Whether you follow one of the four comprehensive Party Plans in Plan to Party or use Section II to design your own, Plan to Party approaches entertaining from your perspective – what is going to make it easiest and most enjoyable for you to entertain so you can be a guest at your own party and connect with your guests.
Knowing what you have to do, when you have to do it and how to do it, frees you from the usual burden and stress of "I don't know where to start" or "I have so many things to do, I don't know what to do today". When you have a plan, there's no thinking and second-guessing yourself. A written party plan also forces you to reconcile your expectations for your party with your reality (how much time, money and effort do I have to give to this party while living my everyday life).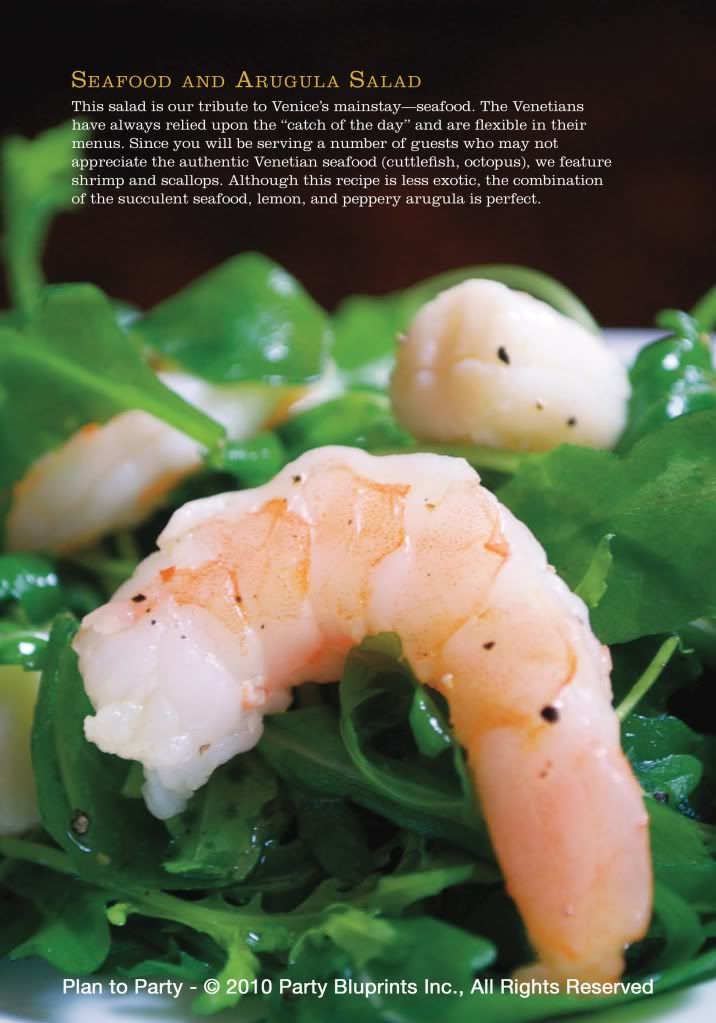 Plan to Party book has delicious yet easy recipes like this one.
You two plan and host a lot of parties… But what kind of party you love to go as a guest?
Elizabeth Mascali: My favorite parties are those where the host is engaged in the party and with the guests. When everyone is happy to be together and enjoying one another there is a special spirit present – those are my favorite parties!
If you're thinking, "yah, I'd love that too if I could be a guest at my party, but it's impossible!" Plan to Party provides all the information and steps to follow so you can be a guest at your next party!
How did you get the idea for the book?
Dawn Sandomeno: I can truly say that the idea of Plan to Party grew into a reality from the seeds we planted in the social media space. The seeds were our blog and our genuine and active engagement and presence on Twitter and Facebook. Writing a book was always our plan, but it did happen much faster and sooner than we expected. We recognized that the book was a great way to reach an audience outside of the blog and another medium in which we could inspire people to entertain.
The first spark for book came via Twitter, when I connected with @PublishingGuru, Todd Rutherford. Todd is VP of Yorkshire Publishing and is active on twitter and values the space and its potential. We followed each other and started tweeting, soon our relationship progressed – so did the idea of publishing a book together. Then the idea became a reality when Elizabeth took over the reigns and spent months designing, developing, and turning our content into Plan to Party.
I laugh to myself when I hear pundits dismiss the power of Twitter and Social Media. For us it has opened so many doors that otherwise would not only have been closed but would have been unknown to us. The space has the unique ability to remove the barriers of time, space and perception in a way that I think is wonderful and should be respected. I have had the opportunity to tweet with Deepak Chopra about advice for my insomnia, meet new and wonderful women I now consider good friends and have come to know those in our area of expertise. Women like Jeanne Benedict, whom we met via twitter and facebook. Jeanne a well-known lifestyle and party expert, TV host and author ended up writing the forward for our book.
Get the book!
Buy the Plan to Party book now for $19.99 at Amazon. Stock up – it makes a great gift too!
Photos: Dawn & Elizabeth's photo Briana E. Heard/be heard photography