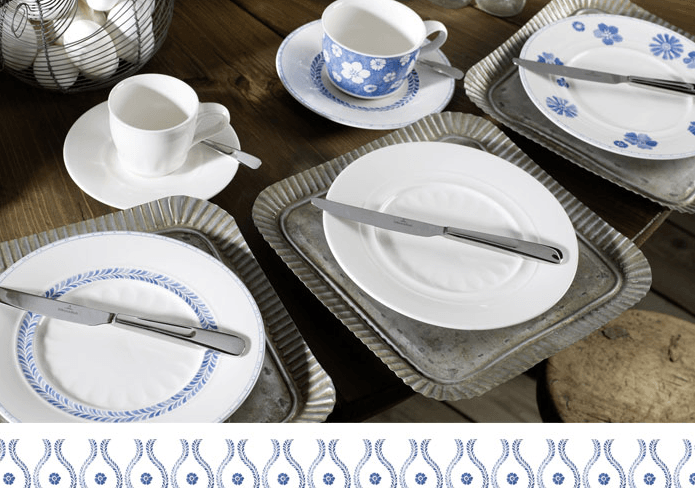 20% Off Villeroy & Boch
is elegant, classic and a high quality dinnerware and glassware company, and one of my absolute favorite brands for everyday luxury.
Villeroy & Boch's new Farmhouse Touch collection just launched, and I love how there are so many different ways that you can go with it. Very classic farmhouse style with blue flowers, reminds me of Europe; old Swedish style homes in Finland, and Sunday dinners in German countryside.
Part of the Farmhouse Touch collection is very classic looking white collection of pieces that fit more modern tables or very traditional ones. I love how versatile the white dishes in this collection are. I always love collecting white because it's so easy to mix and match with more colorful sets or table linens etc.
The Farmhouse Touch is absolutely stunning, but that's not all what Villeroy & Boch has cooking this summer. In fact they are having a huge summer sale, and you can get 20% Off at Villeroy & Boch
with coupon code: VILLEROYSUMMER. Sale is on now until July 4th, and unfortunately it does not include the Farmhouse Touch and a few other collections, but check it out they have so many beautiful collections.
Villeroy & Boch Father's Day Giveaway
Make sure to check out the Villeroy & Boch Father's Day Giveaway at our sister site Skimbaco Lifestyle. We are giving away a set of Villeroy & Boch whisky sets, perfect for Father's day.