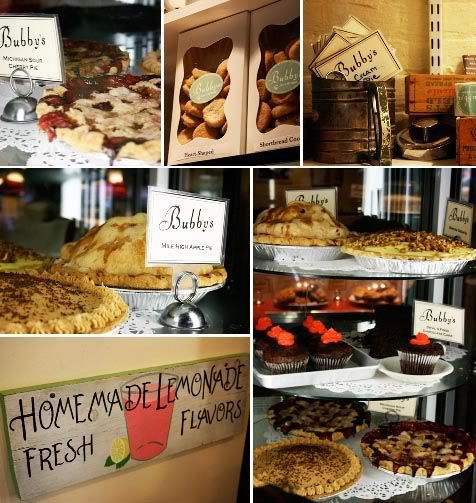 Bubby's is one of the most popular brunch restaurants in Tribeca, New York City. Tribeca is worth a Sunday visit even if you'll just go and have a brunch at Bubby's.
Bubby's is famous for its traditional American home cooking, large pies made from the scratch and displayed for everyone to admire, and their homemade drinks. The atmosphere is friendly, relaxed and the feeling is somewhere between a small town diner and a hip urban corner cafe. The menu offers Mexican surprises, but I didn't try anything "new and exciting" at the Bubby's. Kids and me tried the fluffy pancakes and omelettes, I sticked to the basics.
The only downside.. the prices are New York prices. Expect to pay 17 bucks for your traditional Sunday breakfast with some eggs, hash browns, and toast.
What to try at Bubby's: homemade style pies.. too many to choose from, but the cherry gets the highest amount of recommendations from the regular customers. Homemade lemonade and soda is rumored to be the greatest in Manhattan. I don't know what to say to that – Bubby's is so far the only place in Manhattan, where I have even seen homemade sodas so far!