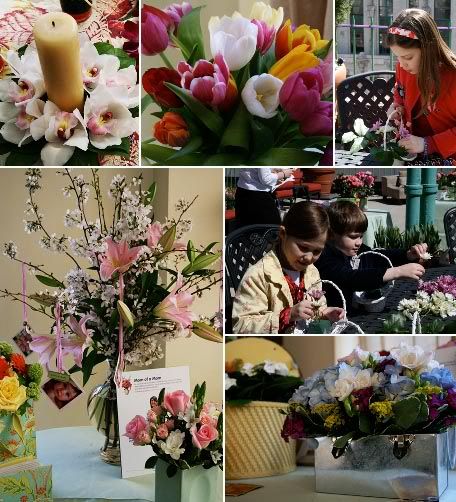 Yesterday I attended to 1-800-Flowers'
Spot a Mom this Mother's Day– event in the gorgeous settings of a New York landmark, at the penthouse of Buckingham Hotel. The penthouse had an amazing balcony with Central Park views. As mom the best about the event was being able to bring my three children with me. Isabella, Gabriella and Kristian among other children were arranging flowers at the beautiful settings of the roof top balcony, while I was able to connect with fellow New York city moms, and the nice people of 1-800-Flowers.
I had of course known the company for years, but what I did not know is that 1-800-Flowers is a 35 year old family company. I learned the fact directly from the company founder and CEO Jim McCann, who introduced us to many members of his family, who are involved with the company. Even his few months old granddaughter was in the event, shining the caring family spirit like everyone else in the McCann family.
Lifestyle Expert Julie Mulligan was in the event sharing her inspirations for the 2009 Mother's Day product line and campaign Spot A Mom. In fact, Julie shares more inspiration and ideas in her blog, where she has also been "spotting" different types of moms, like the Red Carpet Mom and DIY Mom from fellow bloggers, like Amy, the Resourceful Mommy.
Check out the Mother's Day collection

already now at their site, and stay tuned for my Mother's Day Gift Guide, more info on the flowers, fun giveaway AND a discount code to buy the flowers!
PS. You may notice that I have added 1-800-Flowers banners in my site. I just joined their affiliate program, because I am now a fan for life – they are not paying me for advertising spot, and my review here is 100% honest.