I recently test drove the 2010 Ford Fusion Hybrid, and now there is good news for everyone who will test drive a Ford! Test drive a Ford now and Ford will donate $20 to the fight against breast cancer.
Ford will donate $20, up to $1 million, to the Susan G. Komen for the Cure® in the name of everyone that test drives a Ford, Lincoln or Mercury vehicle through June 1. If you are interested in a test drive, you can participate by logging on to www.fordcares.com and getting a registration form and number to provide to your dealer. Also, if you participate in any upcoming Komen Race for the Cure event through June 1st, you will receive a registration form and can also follow the same steps to have a $20 donation made on your behalf.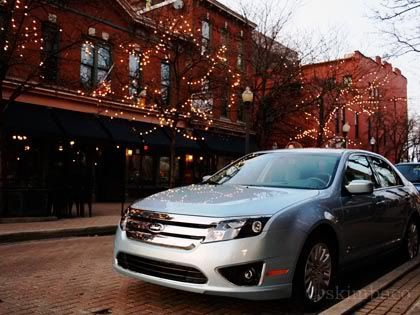 Read my recent 2010 Ford Fusion Hybrid review.