Fandango Slipcover to Tomelilla armchair $205
Marimekko's original prints now dress Swedish IKEA's furniture, thanks to Swedish Bemz. Bemz makes slipcovers to IKEAs furniture and now their new collection with familiar Marimekko prints just came out.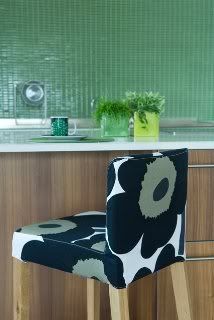 Bemz offers 11 different designs with the some of the all time popular Marimekko prints. Marimekko prints have never been sold at IKEA before, but interior designers have upholstered furniture with Marimekko fabrics for decades, and the Bemz slipcovers to IKEA furniture means this design treat will now be available for much less than the upholstered furniture would be.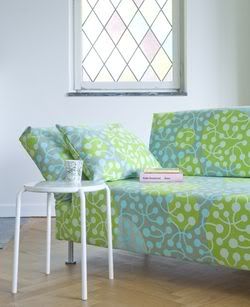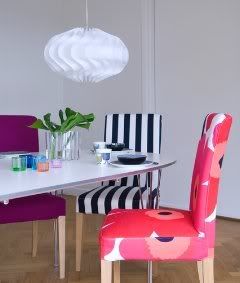 The prices of the slipcovers vary between $200-600 and the slipcovers are available at Bemz.com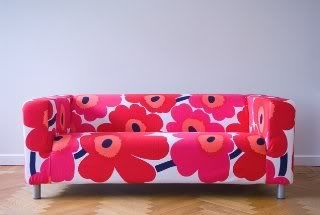 Unikko cover to Klippan sofa $289
Photos: Bemz