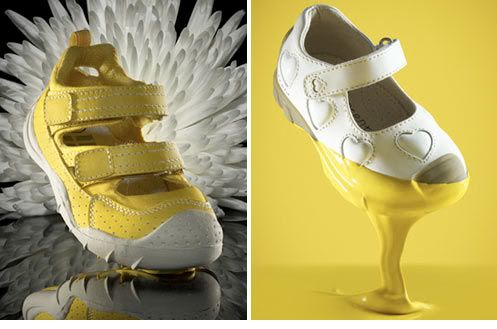 Are you already a fan of Vincent shoes?
Vincent Shoes are designed by Swedish designers Patrick Österman and Thomas Elbaum and they are high quality, high style and superior comfort shoes for kids. The co-founders of Vincent Shoes are Christer and Brenda Berg, who are known for their company Scandinavian Child, which they founded together in 2002. Scandinavian Child is known for Svan high chairs, toddler chairs and baby
bouncers, and you may not know that also the bassenet and changing table line Cariboo is one of their brands. So Vincent shoes are in a good company and you can not expect anything less than modern design with function and high quality.
Now if ever is a great time to get your kid's summer shoes – the Vincent Sandals are currently on sale for 20% off with coupon code VIN-SAND.
I have been a fan of Vincent shoes for a long time. Many of their shoes are leather, and I tend not to buy anything but leather shoes, they are more comfortable and better quality, especially for kids' growing feet. While I have to pay a higher price for kids leather shoes, I much rather buy them less pairs but better quality – or have high quality shoes that I can pass on from sister to another when she grows out of them. And of course the looks – the Vincent shoes are simply just too cute to resist!
You might also want to read What You Should Know about Children's Shoes.