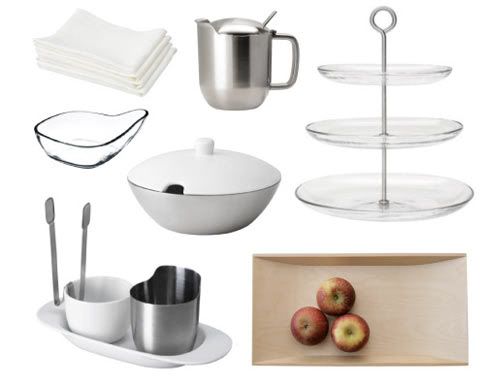 Lovisa Wattman's designs available at IKEA
Lovisa Wattman is the featured designer at from Sthlm – a new website featuring a Swedish designer each month and selling special collections from the designers. June is their third month and I'm already in love.
And of course – I admire Lovisa Wattman and her simple elegance.
Lovisa Wattman studied design at Swedish Academy of Arts and Crafts in Stockholm and at the Aarhus Architectural School in Denmark. Lovisa is passionate about cuisine and cooking, no wonder that she designs kitchen and tableware. She has been designing for companies like BodaNova, IKEA, Design House Stockholm and Iris hantverk. She has had her design company since 1999. Pictures from her own website.