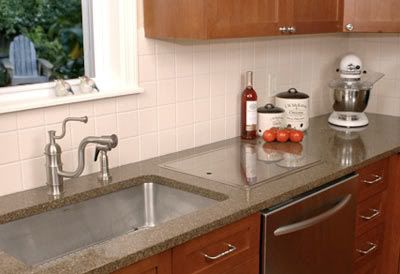 I still dream of having the real Scandinavian kitchen with Finnish tiskikaappi, a cabinet on the top of the sink where I could just lift my dishes to dry and drip into the sink, but I equally like the idea of looking outside of the window while washing dishes. While I probably would still choose to let my dishes to drain inside a cabinet out of the sight, a friend of mine told me about a great dish rack that also works as a cutting board and eliminates the pot holders.
It's called Drain Mate ($179.99) and it functions as a dish rack, a cutting board, and a safe counter space to place hot dishes fresh out of the oven or off the stove. Looks like an awesome product especially for small apartment kitchens where you want everything to have a multi-function to save space.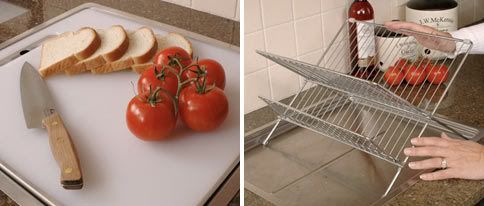 Thanks Amy of LIParentSource.com for a great tip!