I already posted some great table setting pictures from Just Scandinavian store, and now more pictures from one of my favorite stores in Tribeca. The store is full of Swedish and Finnish design, and it instantly feels like home to me. Well, I should say I wish it felt like home to me – I would like to bring half of the products home with me.
If Marimekko prints are too bold for you, and you like more traditional Scandinavian style, you might like the Josef Frank prints.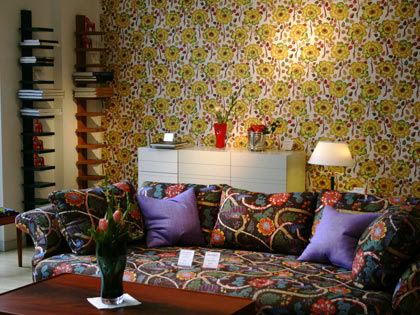 The furniture selection at Just Scandinavian is good, especially the collection of designer chairs.
My favorite features in the store are the back wall filled with dinner ware and the shelving full of decorative, colorful pillows – they bring color to otherwise minimalistic and simple Scandinavian design.
Address: 161 Hudson Street, New York, NY (in Tribeca) and you can also order their products online at JustScandinavian.com