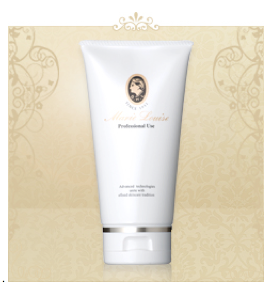 If you're like me, the last thing you want to do after a long day is spend more than twenty minutes in the bathroom removing make-up before you hit the hay.
Lucky for you and me, Marie Louise cosmetics makes a cleansing gel that not only removes make-up the first time, but also leaves your skin feeling soft and rejuvenated. Unlike most cleansers that tend to leave skin dry, this cleansing gel provides a deep clean without the feeling you just stripped a layer off your face.
So, how does it work? Well, its efficiency in removing make-up is due to its oil-based formula. Since almost all of our cosmetics are oil-based, it makes sense to use a remover with similar compounds capable of oxidizing such.
To use, simply apply a quarter-size amount into the palm of your hand and apply to a dry face. The cleansing clear gel emulsifies as it is rubbed onto the skin using upward circular motions. This allows for the ingredients to penetrate deep into pores for the gentle removal of make-up and impurities from the skin.
While the gel runs a bit pricy, say $60 for nearly 6oz, the product is a reflection of the expertise that go into a quality skincare line. The advanced technologies at Marie Louise use minerals derived from the depths of deep ocean waters to provide balance, gently moisturize, tone and restore the skin. The benefits of deep-sea water involve rich sources of magnesium, calcium, potassium, sodium and phosphorous, which are essential to skin metabolism. In addition, the Marie Louise Clear Cleansing Gel also includes anti-inflammatory ingredients and natural vitamin E. While the natural anti-oxidant aids in suppressing generation of certain lipids to prevent aging, it also makes it a safe choice for even the most sensitive of skin types.
As a person with extremely sensitive skin, after three weeks of continual use, my face has been completely rejuvenated without the slightest bit of irritation. The Marie Louise Cleansing Clear Gel can be found at finer salons and spas, as well as online at Marie Louise Cosmetics.
Disclosure: I was sent this product to review.