Modern Palm is a cute online store, which you could call the ultimate gift boutique. There are so many cute things perfect for special occasions and gifting, whether you are looking for a baby shower gift or gift for the aunt who already has everything. Really – cute gift galore, for babies, girlfriends and grandmas – and everything in between. Modern Palm is so much more than a gift shop though, but I wanted you to think of the store as a place where you could pop in on a rainy day, and instantly "gift" yourself a cheerful moment; and find beautiful things for your home to please your eye.
Modern Palm offers you an instant kitchen makeover with cute tea towels and oven mittens.
You can freshen your living room or bed room with cute accent pillows, and luxurious candles. I absolutely love the prints in the Modern Palm products, cute, yet modern.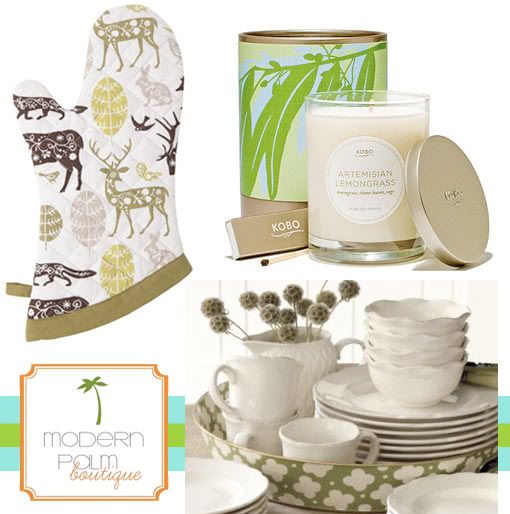 Visit ModernPalm.com