My children are 7, 8 and 10, and they love museums.
They started their love of museums visiting children's museums around the country. I think there is such a thing as museum-stigma for kids of certain age – when you say "museum" you hear the roaring "no" as an answer… And it is so important to get kids to learn about science, culture and arts already on the early age. Children's museums are fun – they offer hands on activities and teach every day things. The Dallas Children's Museum had a fun cultural experience from different countries (like Epcot, but less flashy), the Austin Children's Museum offers an opportunity for kids to dress up and pretend different occupations. There is drawing, building, arts and crafts. And suddenly the word "museum" becomes something your kid loves.
When we heard that Westchester county is getting a children's museum from RoleMommy.com, and that they were hosting an Explore-A-Thon 2010, a fun hands on fundraiser and a peek what kind of fun the Westchester Children's Museum could offer, we headed to the Rye Broadwalk to join the fun. Thanks for several sponsors, like Capri-Sun, for making the event possible and supporting such a great cause. Capri-Sun is so interwoven with the childhood experience, it was great to see them in an event for the Children's Museum.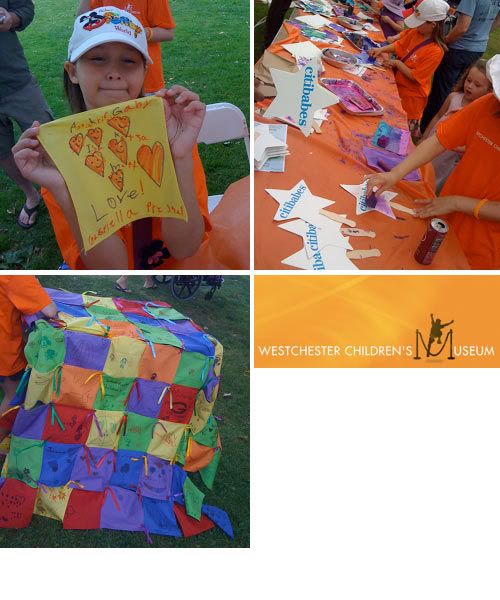 Support the Westchester Children's Museum:
Donate
Join other parents in spreading the word, we need to let our County Government know that families, educators, and children support signing a lease for the Museum at the Playland Bathhouses so the Children's Museum will open in 2011. Sign Petition here